Marriages involving domestic violence can be difficult to escape for the victim of the abuse. There is a fear of even worse violence when trying to leave the marriage than the victim has grown accustomed to from the abuser throughout the relationship. This fear is often substantiated by the threats that the abuser has made about what they will do if the victim tries to leave.
Domestic violence can have many effects on divorce, including:
Custody
Child support
Alimony
Payment of medical bills
If you're in a marriage with an abusive spouse, your fears about leaving are well-founded. Studies have shown that 75% of abused women who are murdered are killed after they leave their partners. Because of this, it's important that you take the following steps to keep yourself safe if you're considering divorce.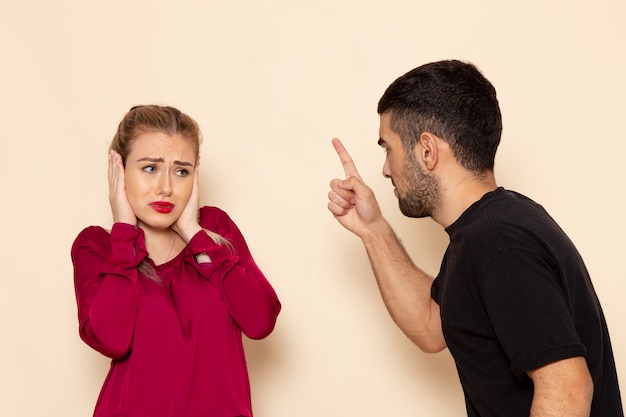 Get Out of Your Home
The first step you need to take in filing for divorce against an abusive spouse is to leave your shared home and if you have children, take them with you. If you have decided to leave your home immediately following an instance of abuse, make sure to call the police. Domestic violence is easiest to prove immediately after it has occurred, and having the charge on file with law enforcement will help you in court.
Whether your spouse is in custody or not, it is important to no longer share the same residence as them. If you remain in the same residence, the abuse is likely to continue and will almost assuredly grow worse if they know that you are trying to leave them. Stay with family, a friend, a hotel, or in a shelter for victims of abuse.
File a Restraining Order
After getting out of your home, the next step you will want to take when filing for divorce against an abusive spouse is to file for a restraining order. This will both help keep you protected in the short term and act as another supporting piece of paperwork to back you up in your claims of abuse during your divorce proceedings. You may file an immediate domestic violence restraining order petition if you meet the following conditions in relation to your abuser:
Married
Divorced
Separated
Registered domestic partnership
Have a child together
Dating
Formerly dated
Living together
Formerly lived together
Related
Proving Domestic Violence
Unfortunately, domestic violence is not always easy to prove. This is especially true in cases where the victim of abuse never reported the abuse to local law enforcement, which happens quite frequently.
Victims of abuse don't call the police for a variety of reasons. They may fear that their abuse will become even worse after their abuser is out of police custody. They may worry that their claim will not be taken seriously, especially if their spouse is in law enforcement. They may feel that the abuse is their fault.Whatever the case, not having a record on file with law enforcement will make things more difficult.
Documentation from any hospital visits can help in proving domestic violence, especially if there are multiple trips to the emergency room. Doctors are able to identify the signs of domestic abuse and are required to notify the police in any suspected cases. Testimony of friends, family, and colleagues can also be helpful in support of a claim of domestic violence as well as any photographs of your injuries.
Ramifications of Domestic Violence on a Divorce
If domestic violence can be proven, doing so can have sweeping consequences on a divorce. In addition to the obvious potential impact on a battle for child custody, especially in cases where the children were also direct victims of a parent's abuse, there are many potential financial implications.
In cases of abuse, the abuser can face higher alimony and child support payments to cover counseling and other financial costs that arise to enable the victim(s) to fully recover from the abusive situation. A qualified family lawyer can help you to understand all of the ways in which you are entitled to financial compensation and make sure you are in the best position possible to take care of yourself and your children and be safe from your abuser after your divorce.

This content is brought to you by the FingerLakes1.com Team. Support our mission by visiting www.patreon.com/fl1 or learn how you send us your local content here.