Governor Andrew Cuomo renewed his focus on preventing mass gatherings over the weekend — as he highlighted New York's response to the Coronavirus Pandemic on Saturday.
His focus was on hot spots, which are seeing significant upticks in virus transmission. While he is excluding the state-at-large in new mandates — the latest effort by the Governor includes a localized approach to reducing operating capacity when a string of positive cases are identified.
As of Saturday, 826 people were hospitalized with the virus. It's the highest number New York has seen since mid-July.
However, Governor Cuomo maintained that the numbers were 'good news' despite the jump in cases downstate. In the Southern Tier, both Broome and Steuben counties are dealing with their own upticks in cases, but it hasn't resulted in the caliber of restrictions that have been seen in Orange or Rockland counties.
"It's going to take the work of all of us now to make sure we don't go backwards on our hard-fought progress," Cuomo said. "We must all continue to wear our masks, wash our hands, remain socially distant, and above all, stay New York Tough."
However, some raised concerns about a pair of events in Monroe County, which appeared to violate the Governor's mass gathering rules.
The first was a press conference, in which Rochester Chamber President Bob Duffy, who is leading the Finger Lakes' reopening process, admitted that an issue was apparent. "I didn't do any head counts but I did make a comment up there because a we have to abide by the rules and we have to lead by example with the rules and so I didn't do a headcount but I think a whole lot more people wanted to come," Duffy said after the event to News10NBC. "I didn't realize they were that much over but we have to make sure it doesn't happen."
He confirmed the following day in a tweet that the crowd size was too large at that event, and it shouldn't have happened.
However, the same day Monroe County was again in the news, as 'hundreds gathered' at the Monroe County Fleet Center for the Monroe County Municipal and Contractor Equipment Auction.
News10NBC went to the event and over 100 people were participating in the auction. While there were signs noting that masks and social distancing were required — photos and video from the event showed that they were not being warn or adhered to through the event.
Both events were in violation of New York's limits on mass gatherings, which state that no more than 50 people can participate in any single event. Monroe County is considered the metro center of the Finger Lakes, which is technically the Greater Rochester Area.
The two violations led by officials in Monroe County occurred almost simultaneously to an "Enough is Enough" rally, where residents demanded that communities be reopened fully.
"This is a crisis for children, and our seniors, and veterans and if we don't do something about it now. I don't even know what our future of our country will look like," one speaker told News10NBC. The rally lasted for two hours at a busy intersection along East Henrietta Road.
---
---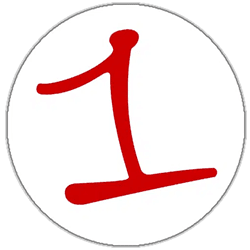 FingerLakes1.com is the region's leading all-digital news publication. The company was founded in 1998 and has been keeping residents informed for more than two decades. Have a lead? Send it to [email protected].