Assembly Minority Leader Will Barclay (R,C,I,Ref-Pulaski), Assemblyman Kevin Byrne (R,C,Ref-Mahopac) and their colleagues in the Assembly Minority Conference penned a letter to the Centers for Disease Control & Prevention (CDC) seeking updated reporting guidelines aimed at providing New Yorkers with critical, missing information regarding nursing home COVID-related deaths.
Per the letter, Conference members urged the CDC to require nursing homes to employ retrospective reporting of resident deaths beyond what is currently available. In mid-May, the agency issued rules mandating nursing homes report all COVID-related deaths regardless of where the actual death occurred, however, this requirement does not mandate such reporting for deaths prior to May, which is when most of the fatalities in New York state took place.
"It appears that Gov. Cuomo, Health Commissioner Zucker and the administration as a whole have circled the wagons in their attempt to deflect blame on the actual number of COVID-related nursing home deaths in New York," said Barclay. "My colleagues and I are urging the CDC to update its guidance requiring nursing homes to employ retrospective reporting of resident deaths. The administration's continued refusal to release this information is a blatant attempt to hide the severity and scale of the crisis in the state's nursing homes from the general public."
The reporting discrepancies make understanding the full scope of what happened in New York's nursing homes extremely difficult to ascertain. The inability to accurately look back at data prior to May, in addition to the state Department of Health's (DOH) complete unwillingness to provide information about deaths in New York's nursing homes, is troubling and a disservice to the families of those who died.
The letter states, "Under direct questioning at a joint legislative hearing held on August 3, Health Commissioner Dr. Howard Zucker refused to provide the total number of COVID-19 deaths of nursing home residents that took place outside their facilities, stating, 'I know that you want that number and I wish I could give you the number today, but I need to be sure it's absolutely accurate. I'm not prepared to give you a specific number.'"
To date, the state Health Department has yet to provide the information.
"We've heard from the families and friends of individuals who died of COVID-19 in nursing homes – and story after story is heartbreaking," said Byrne. "Families of the more than 6,500 individuals who have died in residential health care facilities due to the virus deserve answers. For the governor's administration to continue to refuse to provide an accurate number of nursing home deaths is despicable. We are imploring the CDC to change its reporting guidance so we may more accurately analyze the full scope of the true impact of the virus and better prepare for a potential second wave."
For months, the Assembly Minority Conference has demanded the answers the people of New York deserve. The Conference's letter to the CDC renews those calls to find out what happened as current guidelines, paired with an uncooperative executive, make it very difficult to piece together this information.
A copy of the full letter is available here.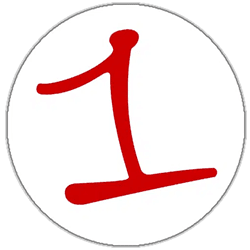 FingerLakes1.com is the region's leading all-digital news publication. The company was founded in 1998 and has been keeping residents informed for more than two decades. Have a lead? Send it to [email protected].