Think going back to school is simple? Throughout the week, we've been hearing from school officials, who say that while some parents want students back to in-person learning on a full-time basis – pulling that off is complex.
And a new poll from Siena College shows that 62% of New Yorkers say completely reopening schools is too great a risk amid the Coronavirus Pandemic.
Their concern? Spreading the virus among students, faculty, and families.
Thirty-two percent say that kids must go back to school, and that the state should do its best to mitigate associated risks. Meanwhile, 66% of New Yorkers say colleges should only deliver remote education and not bring students back to campus for the fall semester.
Just over half of state residents, 51%, down from 62% two months ago, think the worst of the coronavirus pandemic is still to come while 34%, up from 27%, think the worst is over. A total of 86% are somewhat or very concerned that New York will face another large outbreak of COVID-19 in the fall, and 80%, virtually unchanged from 78% in late June, are concerned that they or another member of their household will get sick with the virus.
BACK TO SCHOOL: Jeff Pirozzolo talks reopening in Auburn as remote learning continues into October (podcast)
"As New York continues to reopen, large majorities are NOT comfortable with participating in 5 of 6 indoor activities. Fifty-eight percent are not comfortable with dining indoors in a restaurant, 72 percent with having a drink at a bar, 70 percent with working out at a gym, 73 percent with watching a movie at a theater and 65 percent with going to a bowling alley. New Yorkers are more comfortable with visiting a museum with 45 percent saying they are comfortable and 47 percent saying that they are not," Siena said in a press release with connected analysis of the data.
Given three general approaches to public schools in the fall, 46% are in favor of keeping schools closed for now and providing remote instruction as best as teachers can to all students, 33% prefer providing instruction using a hybrid model where only some students come in each day and many students receive instruction some or all day online whether in the school building or at home, and 18% call to open schools for in person instruction for all students with precautions like social distancing and masks in place.
"As schools across New York grapple with whether to or how to open in the fall, by nearly two to one, New Yorkers say completely opening schools runs too great a risk," according to SCRI Director, Don Levy. "Despite recognizing how hard not opening is on kids and their families, only a third say that the negative effect on students is too great and that we have to bring the children back to school."
BACK TO SCHOOL: Karen Hall discusses reopening plan in Red Jacket (podcast)
"Offered a middle ground, the hybrid model in which only some students come in each day, class size is limited and online instruction is part of the education process, one-third of New Yorkers support a hybrid approach," Levy said. "But even with the option of schools using a hybrid approach, 46 percent still support keeping the schools closed for now and providing remote instruction as best as teachers can to all students."
"As many colleges across New York reopen and bring students to campus with health safety protocols in place, two-thirds of all New Yorkers, 70 percent of women, 72% of those 18-34 years of age, 73% of Democrats and a majority, 53% , of Republicans say that colleges should only deliver remote education and not bring students back to campus," Levy said.
Unchanged from two months ago, 70 percent say the government's priority should be to contain the spread of the coronavirus, even if it hurts the economy while 23% say the priority should be to restart the economy, even if it increases the risk to public health. New Yorkers continue to practice social distancing, wash their hands after touching any surface and wear masks as much as they can or completely at rates of at, or above, 90%.
BACK TO SCHOOL: Clingerman, Jones discuss return to learning this fall in Seneca Falls (podcast)
[patreon]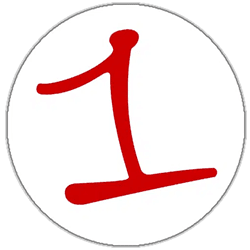 FingerLakes1.com is the region's leading all-digital news publication. The company was founded in 1998 and has been keeping residents informed for more than two decades. Have a lead? Send it to [email protected]