The U.S. Small Business Administration's release of the Fiscal Year 2019 Small Business Federal Procurement Scorecard shows a record-breaking $132.9 billion in prime federal contracts – 26.5% of the federal contracting dollars – were awarded to small businesses. The federal government-wide prime contracting goal is for at least 23% of all prime federal contracting dollars should be awarded to small businesses.
Small businesses throughout New York State were awarded $3,076,322,216 in federal contracts during this time.
The federal government exceeded the goal for Women-Owned Small Businesses for the second time in the history of the Scorecard measurement program, achieving the five percent goal for the first time in FY15 and building upon the record successes. The Women-Owned Small Businesses achievement for FY19 was 5.19%, setting a new record.
The U.S. government also exceeded the goal for Service-Disabled Veteran-Owned Small Businesses for the seventh consecutive year, achieving the three percent goal for the first time in FY12 in addition to  surpassing another goal of contracts going to Small Disadvantaged Businesses, where the trend of year-over-year record achievement that well exceeds the five percent goal was continued.
The FY19 numbers are an increase of $12.1 billion over the previous fiscal year and marks the seventh consecutive year the federal government exceeded its small business contracting goal. Targeted sub-goals are also established for women-owned small businesses (5%), small disadvantaged businesses (5%), firms located in HUBZones (3%) and service disabled veteran-owned small businesses (3%) as well which are meant to be subsets of the overall small business goal of 23%.
"Over a quarter of federal contracting dollars awarded in the Empire State went directly to small businesses. These record-breaking national numbers are a boon to our small business community. The federal government is the largest purchaser of goods and services in the world; small businesses supply the U.S. government with the goods and services needed to operate," SBA Atlantic & Mid-Atlantic Regional Administrator Steve Bulger said.
"The accomplishments here in New York are a direct result of the Trump Administration's continuous government-wide focus on increasing small business contracting opportunities. This focus starts at the top with the President's commitment to our small businesses and funnels down to our field offices and resource partners' constant work to help small businesses start, grow and expand," Bugler added.
The value of a federal contract is illustrated by the success of Mary Warren, a professional engineer and president of the Black Horse Construction Group in Watertown. Black Horse Construction Group, a woman- & veteran-owned small business that is a certified 8(a) firm, has achieved steady growth as a participant in the SBA program after being founded in 2006.  Some of the firm's past clients include the U.S. General Services Administration, U.S. Army Corps of Engineers, U.S. Naval Facilities Engineering Command North Atlantic Division, Ft. Drum Public Works and the U.S. Air Force Reserve, among others.
Warren, a military veteran stationed who was in Afghanistan as a project engineer, is also a past Onondaga SBDC/Orange Community College Start Up & Grow series speaker, sharing her story and discussing strategies for veterans and members of the military looking to start and expand their ventures. Black Horse Construction has built projects ranging from $100,000 to $25,000,000 in a variety of industries which they operate such as commercial & industrial buildings, heavy highway construction and poured concrete foundations and structures.
"The last year was a perfect example of how federal government contracting has an undeniable positive impact on our economy. Throughout Upstate New York, small businesses keep workers employed are major employers. Especially in rural counties and underserved communities, SBA's HUBZone and 8(a) Business Development programs can offer the access to government contracts, invaluable support and revenue enhancement as firms look to expand and grow," said SBA Syracuse District Director Bernard J. Paprocki.
The measured socio-economic categories also achieved national historic highs this year. Small disadvantaged businesses received 10.29%, or $51.6 billion of all small business eligible contracting dollars, the highest percentage since 2015. Service-disabled veteran-owned small businesses received $22 billion (4.39% of all eligible contracting dollars) and women-owned small businesses received $26 billion of eligible contracting dollars or 5.19%. Historically Underutilized Business Zone small businesses received about $11 billion of all eligible funds, representing 2.28%, the highest achievement in the last six years.
Additionally, $90.7 billion, or 33.27% of the total of $272.7 billion in subcontracting dollars awarded in FY19.
In its efforts to help small businesses secure federal contracts, the SBA promotes its programs to procuring federal agencies and small businesses, frequently holding training sessions across the country to educate contracting officers on the requirements for SBA's 8(a) Business Development, HUBZone, women-owned and service-disabled veteran-owned small business programs. It also works closely with the National 8(a) Association, Native American Contractors Association, Native Hawaiian Organization Association, Women Impacting Public Policy, American Express and other national and local organizations on contracting outreach efforts.
The individual agency scorecards released today by the SBA, as well as a detailed explanation of the methodology, is available online.
In FY19, the federal government exceeded the service-disabled veteran-owned small business and small disadvantaged business goals and the prime contract dollar awards in all small business categories increased from previous years.
The federal government also exceeded its subcontract goals for awards to small businesses and women-owned small businesses and awarded more than $90 billion in subcontracts to all small businesses.
The SBA continues to collaborate with federal agencies to expand small business opportunities for small business contractors to compete and win federal contracts. The FY2019 Scorecard analyzed the prime contracting and subcontracting performance and other contributing factors, which resulted in an overall "A" grade for the federal government. Eight agencies received "A+" while 14 received a grade of "A" and two received a "B" grade.
The annual Procurement Scorecard is an assessment tool to: (1) measure how well federal agencies reach their small business and socio-economic prime contracting and subcontracting goals; (2) provide accurate and transparent contracting data and (3) report agency-specific progress. The prime and subcontracting component goals include goals for small businesses, small businesses owned by women, small disadvantaged businesses, service-disabled veteran-owned small businesses, and small businesses in HUBZones.
Every year, the SBA works with each agency to set its small business prime and subcontracting goals (each agency has different goals) and the agency's performance is based on the agreed upon goals. The SBA ensures that the sum total of all of the goals exceed the 23% target for the federal government as well as the socio-economic goals established by law.
While each federal agency is responsible for ensuring the quality of its own contracting data, the SBA conducts additional analyses to help agencies identify potential data anomalies. As part of its ongoing data quality efforts, the SBA works with federal agency procurement staff to provide analysis and tools to facilitate review of data, implement improvements to procurement systems, and conduct training to improve accuracy.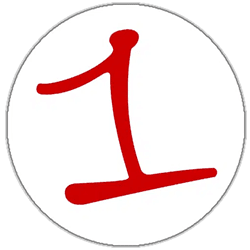 FingerLakes1.com is the region's leading all-digital news publication. The company was founded in 1998 and has been keeping residents informed for more than two decades. Have a lead? Send it to [email protected]