After a controversial reversal on a Union goal late in the third period which would have tied the game, the Union College men's hockey team dropped a 5-2 decision to No. 2 Cornell on Friday night at Lynah Rink.
The Dutchmen battled back from a 3-0 deficit late in the second period, seemingly tying the game up 3-3 with just over six minutes left in the third period. However, the Cornell coaching staff challenged the play forcing a review of the goal, in which the officials deemed that Union had score illegally and reversed the call on the ice, giving Cornell back a 3-2 lead.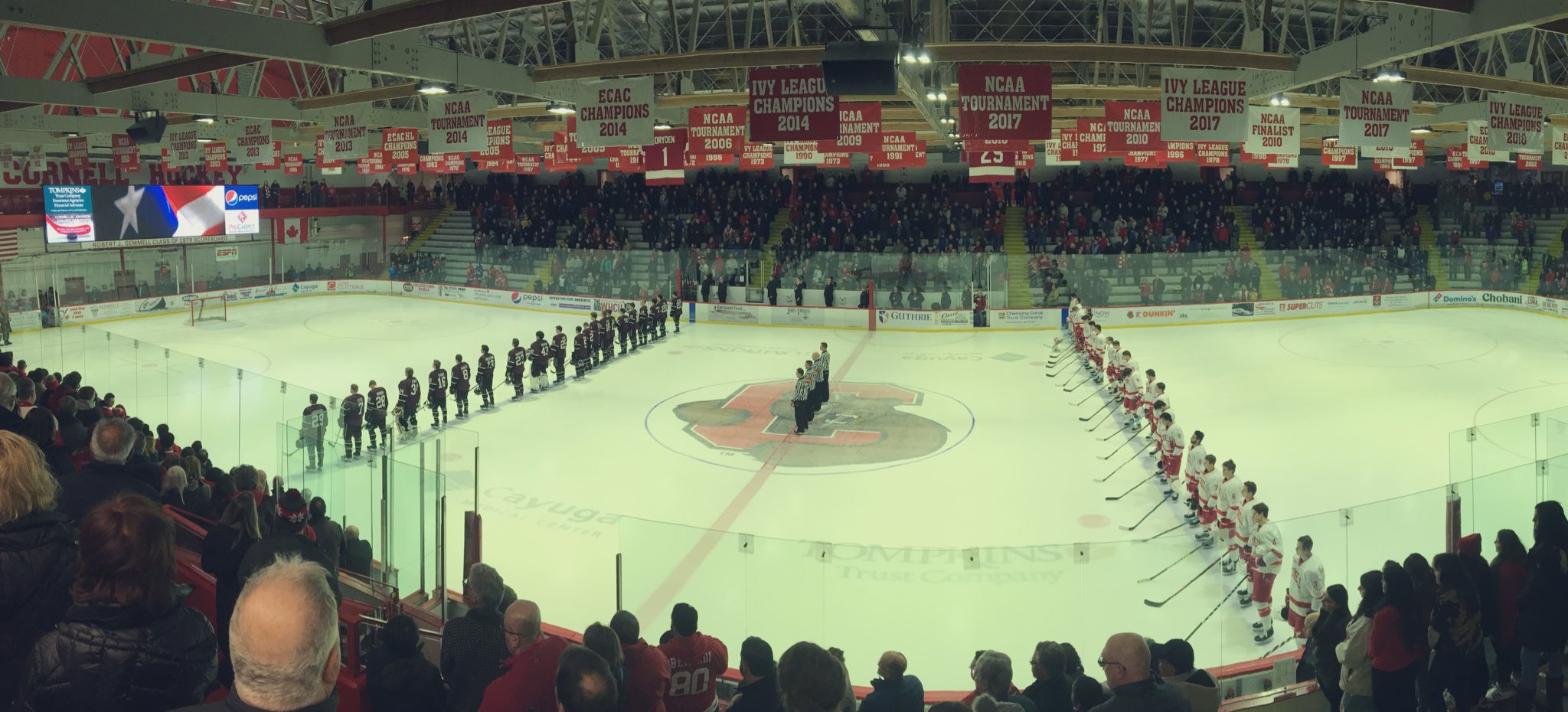 Union continued to battle in the final minutes of play; looking to force overtime. However, as Union opted for the empty net, the Big Red scored twice in the final 30 seconds of play to inflate the final score to 5-2.
The No. 2-ranked Big Red came out looking like one of the nation's premier teams during the first period, scoring twice in the first 11 minutes and out-shooting Union, 13-1, in the frame. However, as the game wore on Union started to get its stride back after a week off from competition.
Yanni Kaldis and Morgan Barron each had two goals and an assist to lead the Cornell men's hockey team to a 5-2 win over Union on Friday, keeping the Big Red in a tie for first in ECAC Hockey with five games to play! #YellCornell (?: Tim McKinney/Cornell Athletics) pic.twitter.com/QTsi5KBDgQ

— Cornell Big Red (@CornellSports) February 15, 2020
GAME HIGHLIGHTS: