Unlike the USA, where casino-style gambling is legal statewide only in Nevada and Louisiana, Canada allows players to enjoy different gambling variations across every province. As a result, betting in land-based or online casinos has long become one of the favorite pastimes of Canadians. According to the latest statistics, around 76 percent of adult Canadians engage in gambling, which represents around 30 million of them. Canada is home to 100 casinos, some of which welcome around 30,000 visitors daily and annually earn more than CAN$145 million.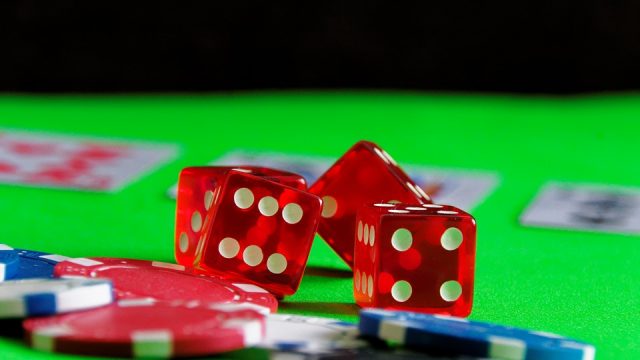 The gambling industry also generates billions in revenue. It is estimated that nationwide, the industry makes more than CAN$17 billion in revenue, annually increasing by about 4.9 percent in comparison to the previous year. This is highly impressive growth, considering that in the early nineties, government-run casinos annually generated only CAD$2.73 billion.
General enthusiasm for the gambling industry does not mean that gambling in Canada is easy, however. The trouble is that Canadian gambling laws are complicated and require close attention, because they differ in every province. In what follows, we are talking about various gambling activities in Canada, focusing on land-based casinos and the online gambling. We are explaining why it is difficult to pinpoint the legality of the Canadian online gambling and why some winners get taxed. Once you have learned about the peculiarities of the online gambling in Canada, you may analyze the most popular online website in this country and get more bonuses here. Equipped with the deeper understanding of the Canadian gambling laws and practices, you will be able to make more informative choices of online bookies and gaming strategies.
Land-Based Casinos
The most common form of gaming thriving in Canada is the land-based casino industry. There are more than 100 casinos opened across the country, though none can be found in Prince Edward Island, New Brunswick, and Newfoundland and Labrador. The reason for the total absence of casinos in these provinces stems from the peculiarity of the Canadian Criminal Code. After several amendments had been added to the Code in 1969 and 1985, every province began to introduce its own gambling regulations.
These days, every province has the right to decide which gambling activities to ban and to which to give the green light. Prince Edward Island, New Brunswick, and Newfoundland and Labrador chose to make casinos illegal, while other provinces cordially welcome players to try their luck in their casinos, hotels, and resorts. The provinces renowned for their brick-and-mortar casinos are Ontario, Quebec, and Alberta, with Ontario having such famous casinos as Niagara and Caesars Windsor and boasting the highest gambling revenue.
Online Gambling
Like the laws applicable to the land-based casino industry, the laws regulating the online gambling are not uniform. The online gambling in Canada comes under local provincial jurisdictions rather than a nationwide law. Yet there is a catch: it is illegal to operate bookies website or an online casino from Canada. Faced with these restrictions, casino sites found a leeway, legally hosting their servers in the Kahnawake Mohawk Territory near Montreal. Quebec and British Columbia have also received a legal status to launch online casinos on their lands. Websites operated in these two provinces also offer legal lottery games and sports betting. Knowing which Canadian province allows legal internet gambling is crucial, if you place wagers online and want to do this safely.
When you win money at the online gambling, you will not pay income tax on your winnings, as postulated by the Income Tax Act. This rule applies also to your money won in sports betting, poker, or slots. You are not even required to report to the government that you made money online. But note that when you place your winnings in your bank, you will pay interest on them. Also, if your major source of income is the online gambling, you might be taxed. When you earn between $42,201 and $84,404 by gambling on the internet, you will pay a 9.15% tax.
What is also good about the online gambling in Canada is that all online gambling websites protect players. You will always be able to access your online bankrolls, and your login details will always be stored on secure servers. Therefore, even though the laws regulating the online gambling in Canada are confusing, people can still place bets online safely and with confidence.