Two months after both chambers of the state Legislature unanimously passed a bill to ban new waste incinerators in the Finger Lakes, Gov. Andrew Cuomo still hasn't signed the measure into law.
The unexplained delay is fueling anxiety among opponents of a proposed $365 million trash burner in Romulus, midway between lakes Seneca and Cayuga. They're concerned that resolving the most urgent environmental issue for the region isn't high on the governor's to-do list.
"We're not feeling like the Finger Lakes is a priority for the governor right now," said winemaker Will Ouweleen of Eagle Crest Vineyards. "There's no reason not to sign it."
Ouweleen said he calls and emails the governor's representatives weekly to urge immediate action. Meanwhile, the non-profit environmental advocacy group Seneca Lake Guardian has mounted a phone and mail campaign to encourage Cuomo to promptly sign the bill — a5029a.
Dave Kaiser, supervisor of the Town of Romulus, said delays in enacting the law are costing the town added legal expense to defend against a lawsuit by the incinerator's developer. It also dampens the local housing market, Kaiser added, because "people don't want to move into a town that has such a beast."
The governor's office acknowledged but did not respond to mailed questions about the incinerator bill from WaterFront on May 9.
While the crushing time demands of the ongoing legislative session might seem to be an obvious reason why Cuomo hasn't yet signed the bipartisan bill, he has managed to squeeze in several other high profile bill-signings this spring featuring celebrities like Billy Joel.
One year ago Wednesday, Cuomo issued a statement that appeared to slam the door on a plan by Circular enerG of Rochester to build an incinerator in Romulus. As proposed, the facility would burn municipal waste hauled by truck or train from New York City. Its 260-foot smokestack would be visible for miles.
"Importing and burning municipal solid waste in one of the state's most environmentally sensitive areas is simply not appropriate," Cuomo had said in his May 15, 2018 statement. 
But that pronouncement came in the heat of his Democratic Primary campaign only two weeks after his challenger, Cynthia Nixon, had goaded him on the issue, saying:  
"California Gov. Jerry Brown would never ever allow a giant garbage incinerator to be sited in the middle of Napa Valley. Why in the world would our governor sit idly by and allow this incinerator to be sited in the heart of the Finger Lakes?"
Cuomo easily defeated Nixon in the 2018 primary. In the November election, he went on to win his third term as governor, thanks in part to hefty financial support from  the man who controls the company that owns the Romulus site Circular enerG proposes to build on. Rochester developer David Flaum and his wife, Ilene Flaum, contributed more than $150,000 to Cuomo's 2018 campaign. 
In the year that's passed since Cuomo issued his statement against the Circular enerG project, his stance on the matter has been tricky to read.
— On May 30, 2018, when Cuomo spoke at an invitation-only ribbon cutting for a welcome center in Geneva — an anti-incinerator hotbed — he never mentioned the Circular enerG plan to built its facility only 12 miles away. He took no questions.
— On June 21, 2018, the state Legislature adjourned before passing an early version of the popular bipartisan bill aimed at blocking the proposed facility in Romulus. The measure had easily passed in the Republican-controlled state Senate and had overwhelming support in the Democrat-controlled Assembly. But Assembly Speaker Carl Heastie did not call it up for a vote, purportedly because it became entangled in negotiations with an unrelated bill dealing with cameras that catch speeders in school zones.
— On Mar. 22, 2019, the state Senate unanimously passed a5029a, which had earlier passed the Assembly unanimously. Cuomo did not immediately request that it be sent to his office to be signed.
— On Apr. 22, 2019 — Earth Day —- Cuomo announced the signing of a bill banning plastic bags in New York starting in 2020.
— On Apr. 29, 2019 Cuomo signed a bill to ban offshore drilling in New York State waters. He did it with hoopla during a ceremony at Jones Beach with musician Billy Joel sitting beside him in a New York Mets cap.
— On May 12, 2019 — Mother's Day — Cuomo signed a bill expanding speed cameras in school zones at a ceremony that included his mother, Matilda Cuomo. Ironically, it was an earlier version of the camera measure that derailed the anti-incinerator bill of 2018. 
But it's not so surprising the incinerator bill hasn't had its turn yet, according to Judith Enck, a former senior official in the U.S. Environmental Protection Agency and a supporter of the anti-incinerator legislation.
"This is not an unusual dance that goes on," Enck said. 
After a bill passes both legislative chambers it is sent to the governor, who has 10 days to sign or veto it. If he does nothing, it becomes law automatically. But that process can stall if the governor doesn't request it from its legislative sponsors.
Often bills are sent over to the governor in batches for signing. Most bills are signed with little fanfare.
"The governor tells when he's ready to review a batch of bills," Enck said. "We're in a holding pattern, waiting for it to be sent over."
Spokespersons for Sen. Rachel May (D-Syracuse) and Rep. Michael Cusick (D-Staten Island), the principal sponsors of the bill, declined to comment for the record. 
But one legislative source said supporters have been assured the incinerator bill will be sent along in the next batch the governor receives.
Alan Knauf, Circular enerG's attorney, said he isn't sure what the governor will do with the bill.
"It it's signed, we might challenge as denying equal protection and interstate commerce," Knauf said Monday.
"….And then there's whether Circular enerG wants to change the technology to do something that would be allowed under the law. They have also looked at some other sites, so I'm not sure (how his client will respond)."
Asked about the financial burden the Town of Romulus faces in dealing with Circular enerG's lawsuit challenging a zoning decision, Knauf said: 
"They probably should have followed the law and they wouldn't have legal expenses."
Ouweleen said the Cuomo's signing of the bill into law would render Circular enerG's lawsuit moot and lift a financial burden from the town. 
Ouweleen added that it was ironic that the bill expanding speed cameras in school zones — the bill that supposedly tripped up the incinerator bill last year — merited a special Cuomo bill-signing ceremony on Mother's Day.
"Maybe we'll get our gift on Father's Day (June 16)," he joked. "If the governor needs a celebrity, maybe Cynthia Nixon is available."
Peter Mantius is founder of the Water Front, an all-digital publication dedicated to providing coverage of important environmental politics in the Finger Lakes. He brings decades of reporting and editorial experience to his storytelling, which includes frequent deep-dives into local, and regional issues. Contact him by clicking here or dropping him a line at [email protected]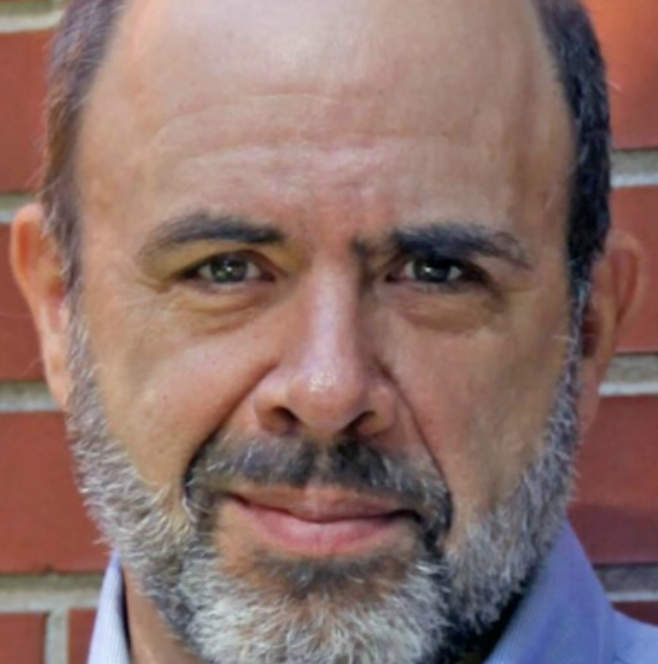 Peter is a three-time Pulitzer nominated reporter covering environmental issues through his first-of-its-kind digital publication The Water Front. He's won an array of Associated Press, UPI, and Society of Professional Journalist awards. His reporting on environmental issues continues to be featured in prominent New York publications and is available on FingerLakes1.com through an exclusive content partnership. Have a question or lead? Send it to [email protected].