There is no denying that education is a key section on your resume. This section reflects the area of your expertise and skills. It is the first thing that recruiters see to assess if you are eligible or the right candidate for a certain job. However, many students or applicants overlook this significant part of their resume and exclude important details or add too many of them.
According to some experts, a great application should be job relevant and concise to help recruiter scan over your academic profile. This simply means that if you wish to make your career in digital communications, you should not add pre-apprenticeship training on the top of your resume as it doesn't qualify your skill set.
It is important to tailor your resume's education section and make sure it fits your circumstances and the recruiters' requirements. Plus, including your work experience, and academic achievements is another important aspect of your resume. This way, you can not only impress your employer but also make the best use of those 5 to 10 seconds when a recruiter goes through your CV and makes a decision.
Presenting your academic qualification in the right manner on your resume is essential to make a lasting impression. If you have an interest in knowing how to mention your leading qualities to make a wonderful impression, this article is worth reading.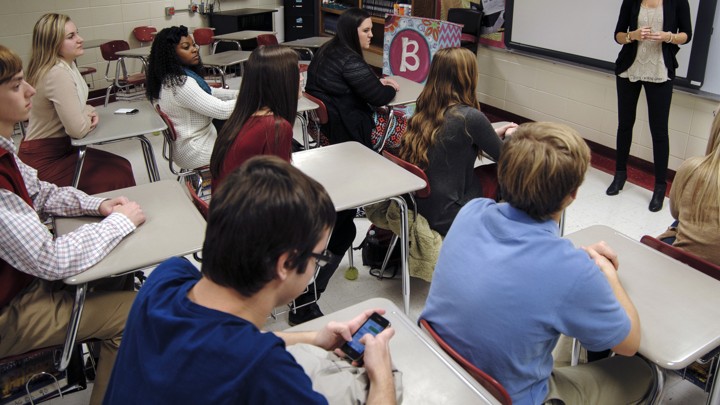 Tips to Improve Academic Details on Resume
Add a Précised Academic History
For recent graduates, recounting academic history is not difficult. However, if you are an established professional, the education section is not only a crucial step but also may take a little longer. The best way is to begin with your most recent qualification and add on in a chronological manner.
Mention your academic qualification and the institute you attended as well the exact year you passed the exam. Once you finish mentioning major qualifications, add any short-term courses you attended or have educational experience in. It may include community classes, short trainings, and workshops. Listing them suggests that your academic history is diverse. Moreover, you can also demonstrate your personal interest and career aspirations.
Add Relevant Experiences
Add a cover letter to your resume, which is a formal application reflecting your job requirements. It is always better to briefly mention your recent education in the cover letter to give a general idea of your educational background to the employer. Not only will it help you separate your academic achievements but also improve your resume's readability.
Besides this, you can add industry experience with your education history to highlight your knowledge of the relevant field. This way, you will not have to adjust the hierarchy in your application. It will further demonstrate your commitment to work and the unique experiences that are relevant to the job you are applying to.
Highlight Your Achievements and Awards
This is where you can show a potential employer why you are a suitable candidate for this job. If you graduated with flying colors and completed your TAF course, you can show your high GPA by highlighting it on your resume. Remember that it is your achievement and needs to be acknowledged.
With the rising competition in the job market as well as education domains, highlighting your achievements will make you stand out among other candidates. Mentioning awards and achievements on your resume is undeniably a fantastic way to portray your leading qualities. Even if you have been performing the duties of keynote speaker in the university, include it on your CV. It is a smart way to indirectly communicate recruiters that you have leadership qualities. Great post to read.
Sum Up Your Learning Experience
This is an excellent tip that only expert resume makers know. It is all about making a special point for your academic experience that particularly includes a brief outline of what you learned. Keeping this outline crisp, applicable and concise is the key to do this.
For example, if your 'expertise in using Excel' improved during your education, don't just mention it in a simple one line. Instead of that, explain that you know how to tackle and create pivot tabulated sheets on Excel. This is an easy way to help recruiters gauge your abilities and understand what level of training you need to further polish your skills.
Resume experts recommend incorporating any educational experience related to your hobby. Irrespective of where you gained that experience, it can be useful for your CV. It will define your particular attributes, such as confidence, creativity, teamwork, and independence. This website would be helpful.
Include an Academic Reference
Whether you agree or not, references can make your credentials reliable and trustworthy. For example, if your lecturer, professor, or course leader is a known figure in the same industry you want to join, dropping his/her name in the reference list is a good idea to qualify your resume. Plus, if he/she is associated with any reputed company or business, you can mention the position in the reference section to give the employer some context.
Adding this to your resume will demonstrate that you received training and guidance from some strong mentors. Recruiters assume that your mentors had a positive influence on your personal and professional character. However, don't forget to take official permission from your references that you want to feature them in your resume.
Final Thoughts
Overall, there is no doubt that education is the main criteria to evaluate the abilities of the candidates. The given tips, in this regard, can be of great help to make a strong impact on potential employers.

This content is brought to you by the FingerLakes1.com Team. Support our mission by visiting www.patreon.com/fl1 or learn how you send us your local content here.