Tempers flared during Tuesday's Agriculture and Environmental Affairs standing committee meeting, which saw board members spar over two of the most-controversial issues in Seneca County.
The first involved a resolution, which started out as a proposed local law. While proposed Local Law C of 2018 never made it across the finish line during the session — a resolution opposing the waste-to-energy incineration facility proposed for Romulus.
Many of the supervisors who were originally opposed to passing a local law against the facility, which would have attempted to circumvent 'home rule' as it's described in New York State — came around to the idea of a resolution opposing the facility.
Chairman of the Agriculture & Environmental Affairs Committee Paul Kronenwetter addressed the matter after reading the draft resolution fully. "I think it's time Seneca County joins all of the communities, farmers, winery owners, to take a stand against this incinerator," he explained. "This wouldn't require a public hearing," Kronenwetter added.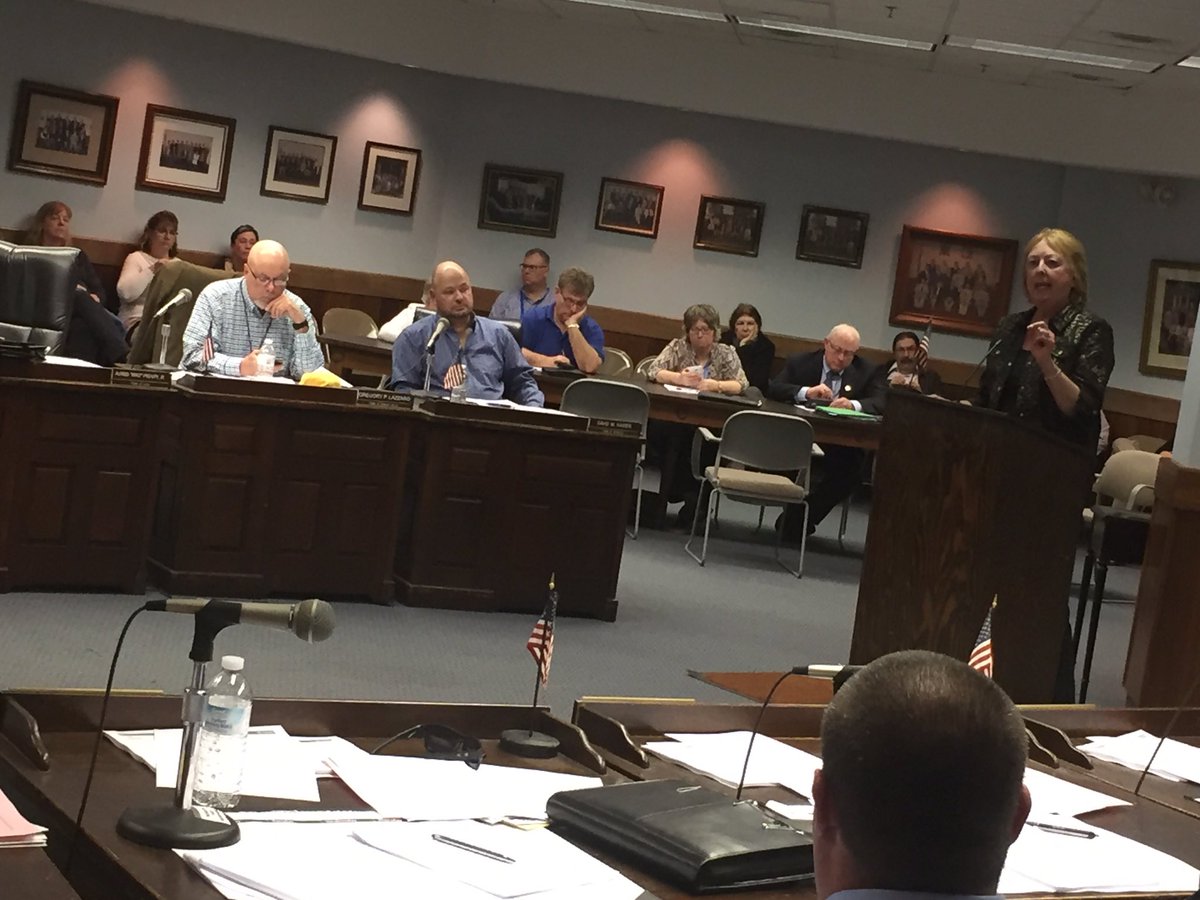 After the resolution was read and Kronenwetter concluded, Seneca Falls Town Supervisor Greg Lazzaro snapped back. "That was well-ready by a liberal Democrat," barked Lazzaro at Kronenwetter, who is a registered Republican, and won re-election in 2017. The room boomed with momentary laughter after the comment.
Lazzaro continued, "This board has seemed to become experts on incineration. This is anti-business and anti-productive. I don't believe this should be passed. Period."
Romulus Town Supervisor Dave Kaiser, who sits on the committee said he was opposed to the original local law, but only on the premise that it would go against home rule and local law. "As everyone knows the company withdrew it's application and they've gone to the state to bypass home rule," Kaiser explained. "The Town of Romulus has never been a supporter of this."
Responding specifically to Lazzaro's assertion that opposing the incinerator is anti-business, Supervisor Kaiser said the deciding factor was the proposals proximity to a school.
"You're talking about a facility that will be within 3,000 feet of a school. Whether incineration is good or bad — we're not environmental experts. It doesn't belong 3,000 feet from a schoo, though. It doesn't belong in the Finger Lakes; and it doesn't belong between the two largest bodies of fresh water in the region," Kaiser concluded.
Waterloo Town Supervisor Don Trout agreed, and said that the proposed resolution was a better fit than the previously-discussed local law. "I like this a lot better than a local law. This is a reasonable choice," he added.
The resolution passed the committee unanimously, but would not end the testy debate on environmental issues.
That second issue involved a third-party option to monitor odor at Seneca Meadows Landfill in Seneca Falls. While the County had originally considered spending $5,000 on the online complaint system — a new resolution was introduced on Tuesday during the committee session, requesting that the Town of Seneca Falls create that third-party system.
Supervisor Lazzaro contended that an odor system is already in place. However, Fayette Town Supervisor Cindy Lorenzetti said that the third-party odor complaint system utilized by Seneca Meadows does not connect with the requested effort by the DEC during last year's permit renewal process.
"The DEC requested that a third-party entity collect odor complaints," Lorenzetti said. Supervisor Kaiser said that he didn't understand why Seneca Meadows and Seneca Falls wouldn't be interested in coming up with another third-party solution that isn't paid for, or regulated by Seneca Meadows.
"The perception is that the fox is guarding the hen house," Kaiser began. "Why not just play-cate those who may have suspicions of Seneca Meadows. I don' know why there is so much opposition to this. I trust that [Seneca Meadows] is being accurate in their reports to the DEC and community, but why not address these concerns?"
The resolution requesting that Seneca Falls pay for and develop a third-party odor complaint system was passed with only one 'nay' vote. Lodi Town Supervisor Lee Davidson opposed the resolution.
Both resolutions will go before the full-board next month.

This content is brought to you by the FingerLakes1.com Team. Support our mission by visiting www.patreon.com/fl1 or learn how you send us your local content here.