The forum held in Seneca Falls involving six of the seven candidates vying for Democratic support in November's election to take on Rep. Tom Reed featured a lot of similar viewpoints.
While the point of view on issues like immigration, global trade policy, healthcare, and other hotly-contested issues were unsurprising — the focus for those in the audience was identifying which candidate might be best suited to take on Reed.
"It's a tough ask," Fayette Town Supervisor Cindy Lorenzetti said before the session began. "I know from experience." The Democrat has managed to win her seat three times, and in November ran unopposed. "Democrats are at a disadvantage. I'm just trying to find a candidate who looks capable to take on Reed in November," she added.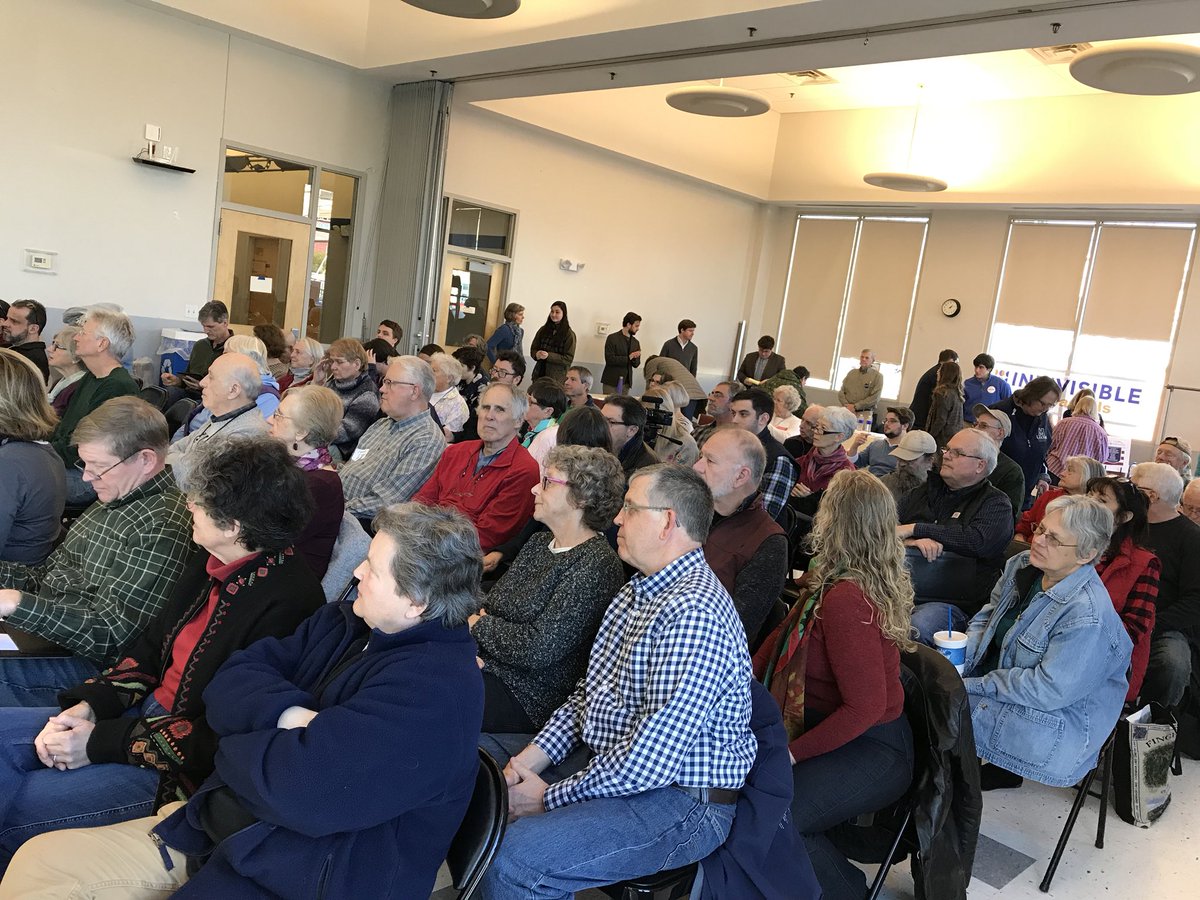 Charlie Brady, a member of the Seneca County Democratic Committee said that events like the one held on Sunday are important. "It's important for Democrats to find a candidate that can compete with Reed and also garner enough support after the primary to win a general election," he said.
The primary will be held on June 26th, but for the 100 in attendance at the Seneca Falls Community Center — facing down the reality of a representative that they feel is 'out of touch' with residents is motivation. "This is the year to unseat Tom Reed," an organizer said as the forum began. "After the primary, we're going to have to see a groundswell of support. We're going to have to step out of our comfort zone," they continued.
While a number of major policy issues were discussed by the candidates — no clear answers were provided on ways to win over Republican or Independent voters. For those in attendance, though, it was clearly what many were hopeful for.
The forum featured Charles Whalen, Eddie Sundquist, Tracy Mitrano, Ian Golden, Max Della Pia, and Linda Andrei.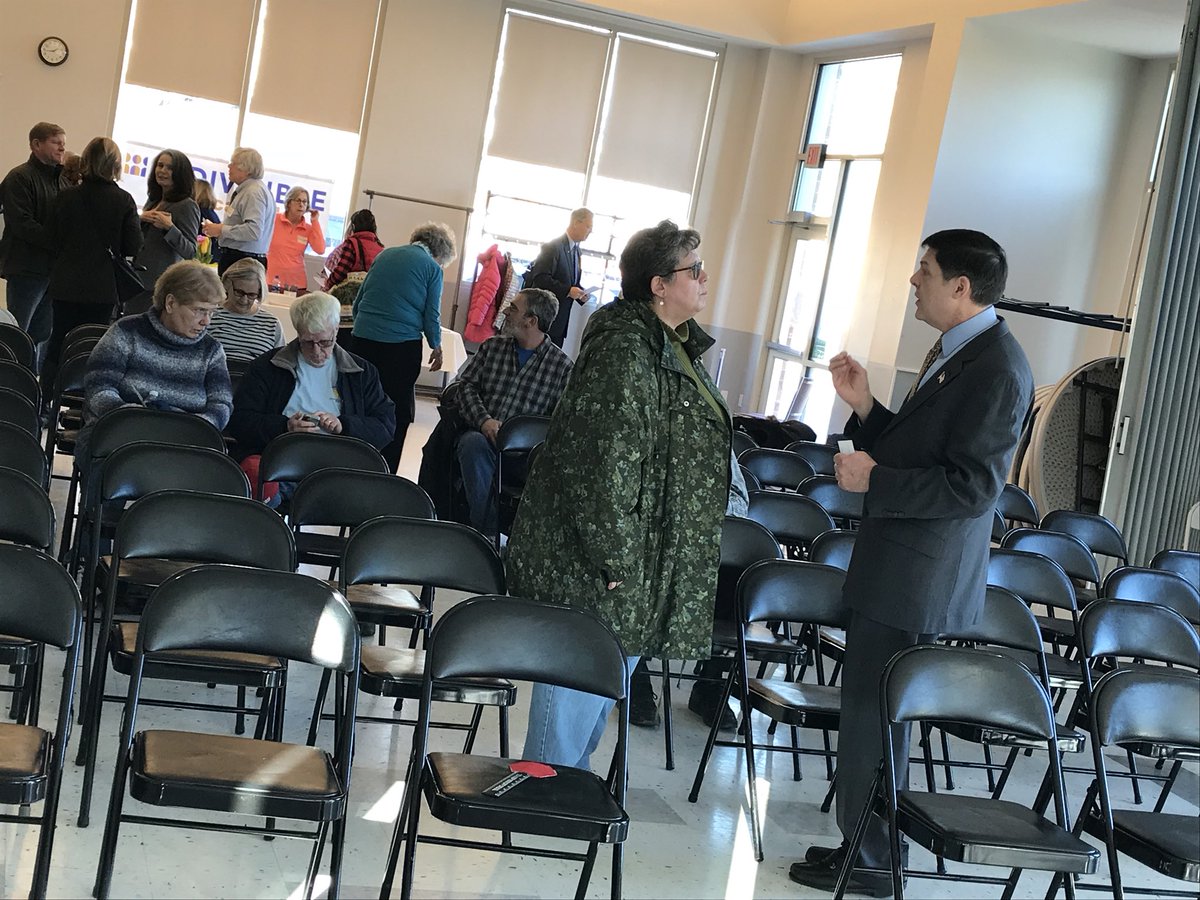 The candidates rarely disagreed — but offered up some differing approaches to handling various problems facing Americans in 2018. Healthcare was one that the panel could agree on, though. The entire group pitched for a single-payer system, but noted that funding challenges exist. "We need to make sure we're funding Medicaid and Medicare," explained Golden. "It'll make us more efficient and more productive."
Andrei added that healthcare should not be something sought out by individuals. "Everyone should be covered from birth-til-death. And it should be a medicare for all system. There's a big difference in the cost, but the system we have right now is all about profit over patient," she said.
The candidates all supported immigration reform, but said that current representation — including that in the White House — is failing to execute. The group frequently criticized President Donald Trump's leadership, as well as his policy stance on the nation's borders. Immigration wasn't the only foreign policy item on the docket Sunday. The panel talked about the future of jobs in the U.S., as a question posed to them asked for their thoughts on tariffs and trade relations globally.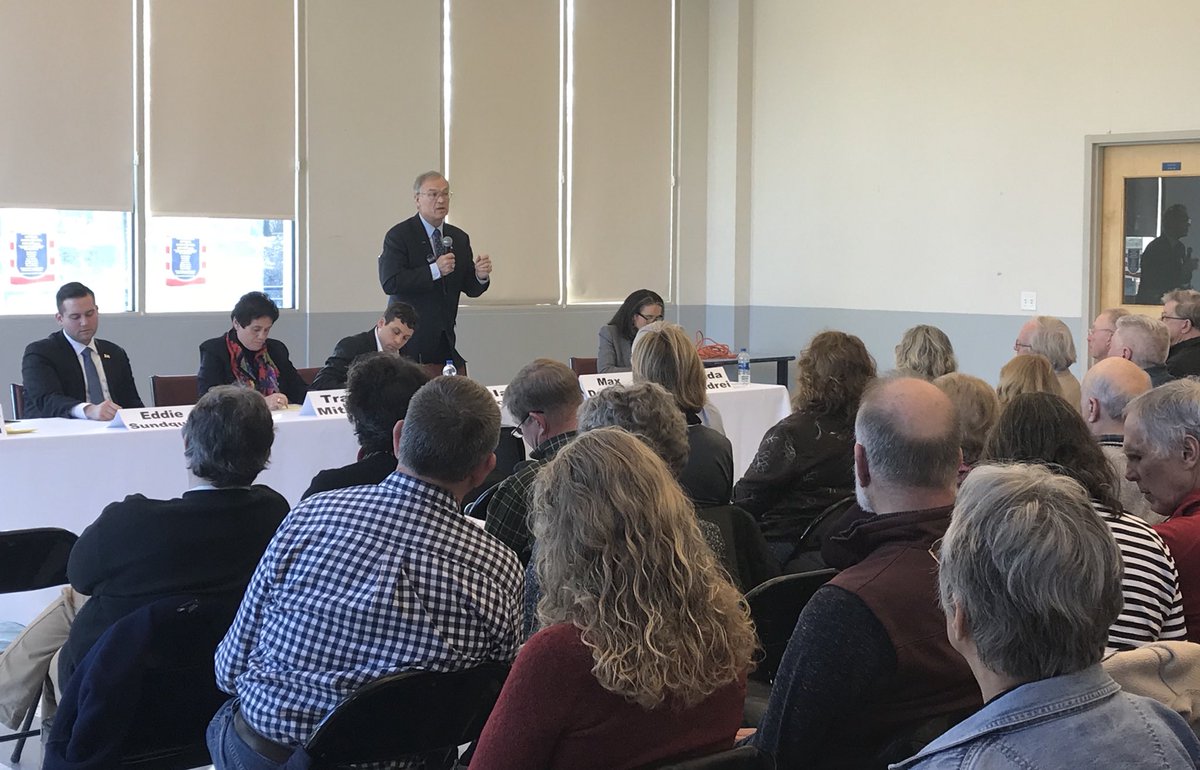 Andrei added, "We need to recognize that we live in a global economy. This 'isolationist' platform that Mr. Trump is trying to push forward is going to make us less secure. There's no such thing as 'free' trade. Fair means that we treat people fairly around the world."
Della Pia said that fair trade has to be carefully balanced with those around the world who do not share our values. "Fair trade needs to be an equal trade — and we need to be aware of that and respond aggressively," he continued, pointing to labor injustices that exist around the world.
Sundquist said that bringing back jobs is important, but noted that it's a complex issue. "We need to have a more comprehensive solution because we're allowing most of this to change administration after administration," he concluded.
Local environmental issues came up, as the candidates discussed the impact that landfills, gas storage facilities, and proposed incinerators have on local businesses. "We've shown how desperate we are for jobs that we're willing to consider being the garbage collector for New York City," he explained after.
Golden described environmental issues as a political wedge, used to divide the two parties. "I've spoken with fairly-conservative friends who say that protecting the environment is a priority," he added. Golden said that protecting the environment is in the best interest of the Finger Lakes region, and a practice that the rest of the U.S. could learn from.
Sunday's forum was the second time in a week that multiple candidates came together for this event. The June 26 primary scheduled for Democrats will provide them with approximately four months of campaigning one-on-one with Rep. Reed.

This content is brought to you by the FingerLakes1.com Team. Support our mission by visiting www.patreon.com/fl1 or learn how you send us your local content here.