On Tuesday, Governor Andrew Cuomo called it one of his most-ambitious and challenging agendas he's ever put forward. But, he said that the state is in the midst of 'challenging times', which require effort like never before.
It sets the stage for the next three months, which will be spent bargaining between the two legislative chambers and the executive branch. The deadline is March 31st, and Gov. Cuomo took a wide-ranging approach to his address, which outlined many of the areas he's been focused on in recent weeks.
For Upstate New York, Cuomo proposed a continuation of the Regional Economic Development Council, Downtown Revitalization Initiative, which have both paid dividends for communities in the Finger Lakes, as well as a $65 million investment into identifying, studying, and addressing HABs.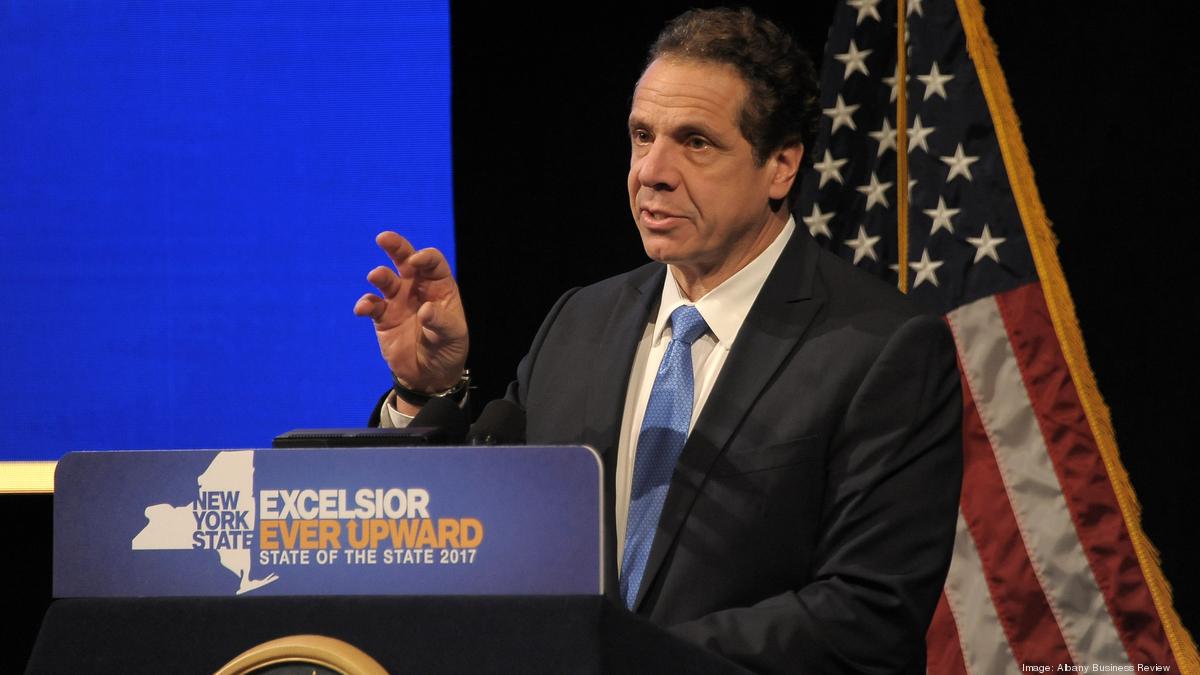 A criminal justice reform, only announced hours before the address — took on the bail system. In his final proposal before the State of the State address, Cuomo said that he would push to end bail on minor offenses.
The governor also addressed sexual harassment in government pointing out that taxpayer dollars should not be spent on settlements in these cases. A uniform sexual harassment code will be developed to address this issue.
College students were also another focus area for the governor, who pointed out that ensuring they know how much in loans has been taken out annually is a priority. He also announced his desire to expand the Excelsior Scholarship this year to families making up to $125,000 per year.
Another item that would have impact on those in Upstate New York, as well as those traveling on the New York State Thruway — cashless tolling will become a priority. Cuomo said during his address that it will make traveling through tollbooths quicker, but also said it will be the environmentally-friendly option.
While he didn't spend an extensive amount of time talking about it — the Shared Services Initiative, which instituted county-wide panels was discussed. He said that making the program permanent would be a step forward in ensuring that local taxes are lowered.
Watch the stream below:
All of Gov. Cuomo's Proposals
1st Proposal: Remove Firearms from Domestic Abusers
2nd Proposal: Protect the Environment, Protect the Hudson River
3rd Proposal: Round Three of the Downtown Revitalization Initiative

4th Proposal: Cutting off the Recruitment Pipeline to Eradicate MS-13
5th Proposal: Examine Eliminating the Minimum Wage Tip Credit to Strengthen Economic Justice in New York State
6th Proposal: Continue to Reduce the Local Property Tax Burden by Making the State's County Shared Services Panels Permanent
7th Proposal: Major Investment to Accelerate Improvements at Niagara Falls Wastewater Treatment Plant
8th Proposal: New York Will Take Action to Stop Railcar Storage in the Adirondack Park
9th Proposal: Calling on the New York State Common Retirement Fund to Cease All New Investments in Entities with Significant Fossil Fuel-Related Activities and Develop a De-Carbonization Plan for Divesting from Fossil Fuels
10th Proposal: Bringing the New York Islanders Home with a Worlds-Class Sports and Entertainment Destination at Belmont Park
11th Proposal: Ending Sextortion Now
12th Proposal: Protecting New York's Lakes From Harmful Algal Blooms
13th Proposal: Democracy Agenda to Protect the Integrity of New York Elections and Require Transparency for Digital Political Ads  
14th Proposal: Fast Track State-of-the-Art Containment and Treatment of the U.S. Navy/Northrop Grumman Contamination Plume
15th Proposal: Launch Comprehensive No Student Goes Hungry Program 
16th Proposal: Furthering the Fight Against Exploding Student Loan Debt
17th Proposal: Modernize, Expand and Rebrand Stewart International Airport
18th Proposal: Combat Sexual Harassment in the Workplace
19th Proposal: Strengthen Workforce Development to Prepare New Yorkers for the Jobs of the Future
20th Proposal: New York's Clean Energy Jobs and Climate Agenda
21st Proposal: Taking Steps to Revitalize Red Hook
22nd Proposal: Restoring Fairness in New York's Criminal Justice System

This content is brought to you by the FingerLakes1.com Team. Support our mission by visiting www.patreon.com/fl1 or learn how you send us your local content here.