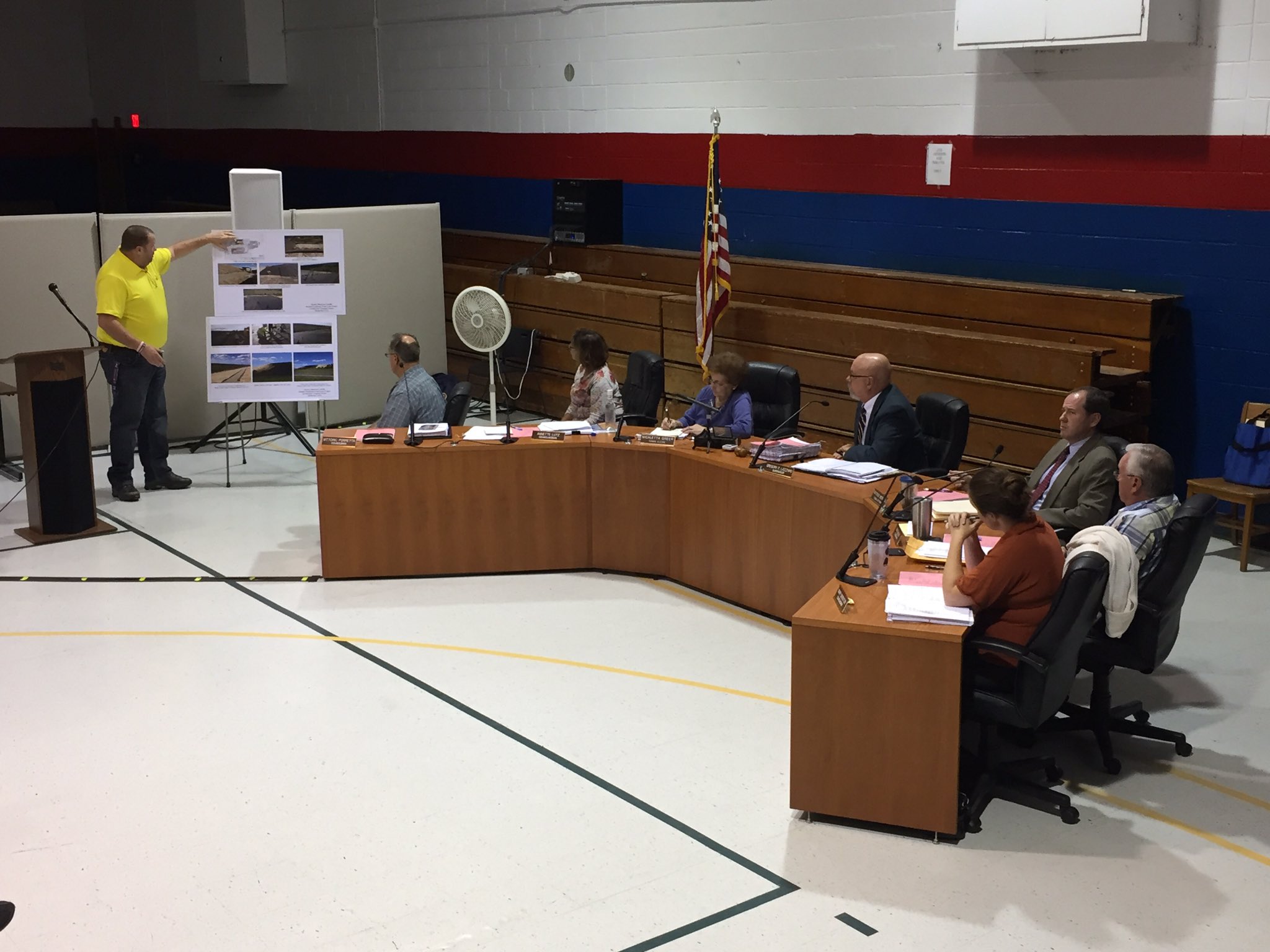 The committee situation in Seneca Falls is odd.
In a move that stirred up a lot of controversy this week, Supervisor Greg Lazzaro opted to remove three of his board members from their committee assignments for the remainder of the year. He also asked them to turn in their keys to the Town Offices.
Those board members, also happened to be the ones who voted to schedule a Public Hearing on the proposed Local Law No. 3 of 2016, which remains scheduled for November 30th.
Annette Lutz, Mary Sarratori and Dave DeLelys say they were notified via email that they were being removed from their respective committees. "It's an inherent trust issue," Lazzaro said explaining his decision to remove the three board members from their committee posts. "I believe they breached attorney-client privilege by reading part of the Local Law, which had been discussed with our lawyers in executive session." Lazzaro continued, "The Board has to have a discussion about [a local law] before bringing it into the public." "The three board members did so without talking to myself or Vic [Porretta]," he concluded.
According to Lazzaro, he was the first supervisor to give keys to members of the board. It was a precedent that he apparently didn't think he would regret doing. He said that Seneca Falls Town Clerk Nicki Greer was unaware of any supervisor giving keys to any member of the board beyond the deputy supervisor.
DeLelys said that he turned in his key this week. "He said I broke confidentiality by reading part of the law that Annette handed out the night of the budget meeting," DeLelys explained.
Lutz said that the three board members were instructed to turn in their keys by Friday. "I will not be turning mine in as I am on the board until December 31st," she told FingerLakes1.com. "We were notified through an email from Greg that he sent to all department heads that they should contact himself of Vic with any Town issues." She went on, "He said we broke protocol when in fact his own words were to be transparent to Town residents."
Sarratori says that after a conversation she had with Seneca Falls Town Attorney Patrick Morrell there wasn't any attorney-client privilege to break. "I have checked with our Town Attorney and we, in fact, did not break attorney-client privilege." She continued, "This is due to the fact that three members of the board constitutes the 'client'. We were simply moving forward with the information that was presented to us by our attorneys."
Lazzaro and Porretta will sit on all of the board's committees until January 1st. Lazzaro said on Friday that his move to remove those members from their committee assignments had nothing to do with their vote to schedule the public hearing set for November 30th.
Click here for coverage of Friday's meeting to approve the 2017 budget in Seneca Falls.