FingerLakes1.com
4/28/14 @ 11:01 am
Updated on 4/29/14 @ 12:22 pm
FingerLakes1.com has learned that Cayuga Indian Nation leader Clint Halftown has been relieved of his duties as President and CEO of Lakeside Enterprises on Monday morning. The news broke shortly after 9:30 am this morning on the live broadcast of Weber This Week on FingerLakes1.TV.

Below are links to media coverage of Monday's events that have led to police being called to the scene of the Cayuga's business enterprises in Union Springs and Seneca Falls.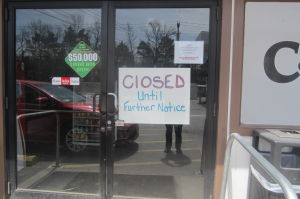 From the Finger Lakes Times (4/29):

The Nation's Unity Council leaders, armed with two Jan. 15 consensus decisions, went to the Cayugas' administrative offices on Route 89 about 6 a.m. Monday and asked employees to vacate the... Read more...

From the Finger Lakes Times (4/28):

After almost three years of effort, the Cayuga Nation Unity Council appears to have ousted Clint Halftown and his mother, Sharon Leroy, as executive officers of the Cayuga Nation's business enterprises. Read more...

From the Post-Standard (4/28):

The confrontations Monday at businesses owned by the Cayuga Nation stem from a dispute over leadership that has festered for a decade. Read more...

The Cayuga Nation's businesses in Central New York were closed this (Monday) morning by confrontations over nation leadership. Read more...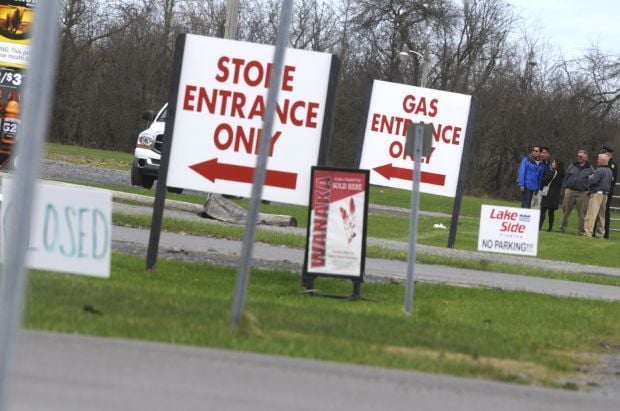 From the Auburn Citizen (4/28):

Confrontations between opposing factions of the Cayuga Indian Nation of New York on Monday morning resulted in law enforcement authorities being called to tribe-owned Union Springs and Seneca Falls sites. Read more...

From TWC News (4/28):

According to a nation official, a group of dissidents broke into their offices, stole keys and occupied the businesses until police arrived. Read more...

Weber This Week on FingerLakes1.TV (recorded live on Monday morning):

Brad Jones, chairperson of the Indian Affairs Citizens Advisory Committee in Seneca County, was in-studio to talk about issues surrounding the Cayuga Indian Nation land holdings and unpaid property taxes in Seneca and Cayuga Counties. He also broke the news regarding Halftown at the beginning of the Weber This Week show.



For an audio only version of this episode or to subscribe click here
.
blog comments powered by
<<< Back to the FingerLakes1.com Homepage
|
News Desk
|
Sports Page
|
Living Section
|
Business
|
Technology