Studies are a complete nightmare for many students. Just fancy: attending lectures, doing homework, paying for tuition, completing daily routines like cooking, tidying an apartment, making purchases… Add having some free time and meeting with a boyfriend/girlfriend to that, and here you are back to the wall! Timing is crucial, but no time management skill will help if you have a million tasks to do. 
Solutions to the time trap are numerous: set a rigid timeline for studying and meeting your friends/mate, order food, pay a cleaning service to keep your room suitable for living… Or turn for custom essay help to relieve the academic load. 
But that's what a Chemistry Professor of the Princeton University terms "throwing away an advantage." In his interview, Mr. Davinson indicated, "I see it this way: you come to study here because you want to get knowledge and skills. Studies without progress are senseless, as the main objective of education is now achieved. And how can I track the progress of a student if he has not contributed a single word to his last coursework? How can I help him advance and clarify troubling points if I don't know they exist?" 
Students see the involvement of professional writers to help them in studies from a different angle. As we found out from Jessie K. (pseudonym, of course) ordering a Business Analysis essay from EssayMates this month, she saw a vital opportunity in such services. As she confided, "I know it is illegal and I am really ashamed of lying to my professor about the authorship of this essay. But I have to work to pay rent, and I can't just stay at home and write that essay tonight because the deadline is tomorrow. I may be fired. I know the topic well and can write a similar essay – as soon as I have free time."  
So, is ordering essay help only a matter of money and legality? Let's take a closer look at student risks to create more awareness on associated risks.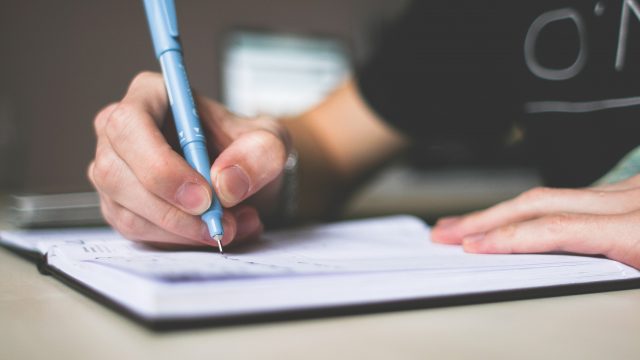 Showing Your Personality    
Education is first of all a relationship that develops between a student and his/her tutors. The relationship deepens as students progress from one year to another one, and even within one semester, this relationship determines much of what the student achieves. As Samantha Griffiths, a tutor from a private Washington academy, explained, "I start each semester with a close acquaintance and essays are another way of communication between me and my students. If an essay is not written by them, then communication gets disrupted." 
Developing Your Academic Proficiency  
Without any doubt, learning is your personal progress. You enroll to college or university with a certain amount of knowledge and naturally expect it to raise by graduation. But how can you expect new knowledge and professional skills to develop if you do not perform all tasks contributing to the process? 
Learning to Address Challenges 
Yes, college time is not a bed of roses, especially for students living alone and working part-time to provide for their basic needs. But this period is a great opportunity for you to learn the hardships of life, and to develop resilience so helpful in future life and work situations. 
Money, After All!   
College essay help costs much, very like a whale! So, working at two jobs to pay for rent and tuition and having no time for studies, but at the same time paying a pretty penny for an essay sounds like fool's paradise, doesn't it? Prices for essays start from around $10 per page (if you have 2-3 weeks for its completion) and can reach $60-70 if you need an essay urgently. So, think twice how to spend your hard-earned money – is it worth paying $300-400 for an essay if you can simply not work for that money, spending time on polishing your writing instead?